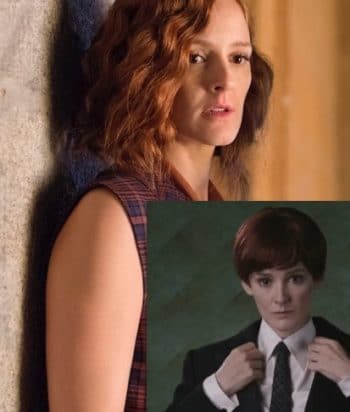 ---
A manager at the cable company, she and operator Carlota start a triad relationship with Carlota's boyfriend, Miguel. It's implied she might be trans as she feels like a man trapped in a woman's body. 1929 isn't a good time for that. She wants to run off to Berlin to live as a man.
Frankly who can blame her?
She lives as Oscar (her male persona) with Carlota, after Carlota's father dies.