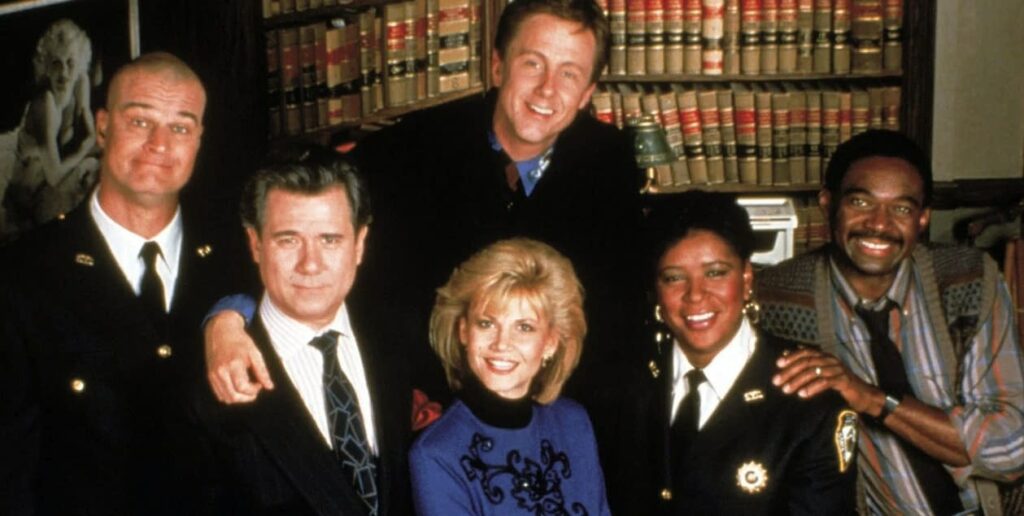 Overview
The series is set in the night shift of a Manhattan Criminal Court presided over by a young, unorthodox judge, Harold "Harry" T. Stone. 
The series is known for it's wacky cases, unique characters, and dedicated irreverence.
Notable Queer-Centric Episodes
Season 4, Episode 16 "Rabid" - When Dan breaks a date with a pair of Swedish Stewardesses, because he believed he had rabies, the two also make a little "confession" of their own: they used to be men, which causes him to scream and brush his teeth for 16 hours straight.
This page was last edited on February 20th, 2023.