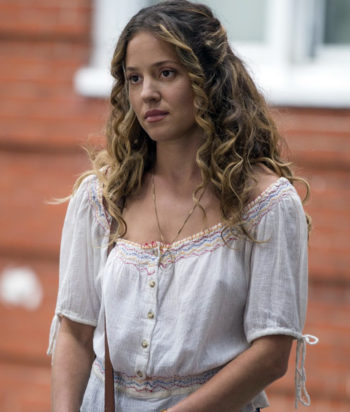 ---
Abby is an adventurous college student from Old Saybrook CT, who is in long-term, open relationship with Vincent Martino.
Abby manages The Hi-Hat bar, which is reportedly based on a real bar called Tin Pan Alley. Like the club depicted in the show, it was said to be a melting pot where people of all walks of life came together.
This page was last edited on October 2nd, 2019.