Co-Founders / Editors in Chief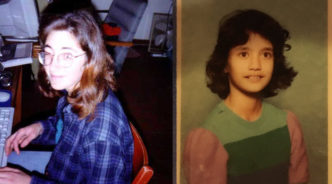 Who are the queer women behind the site?
LezWatch.TV Co-founders, Mika and Tracy, are WordPress developers, lesbians, and married. Just not to each other. Tracy owns a web development agency in Philly, while Mika wrangles WordPress for a webhosting company south of LA. Together, they fight crime! The crime of dead queer females on TV!
With tenacity, thousands of TV watching hours between them, and the help of a dedicated editorial staff, they have managed to document 6362 queer characters and 2070 shows.