LezWatch.TV is the Greatest Online Database of Queer Female, Transgender, and Non-Binary Characters and Shows on the Small Screen
Our site catalogs and documents queer female and trans characters, as well as their shows from TV, web and streaming media. With that data, statistics are calculated on the state of international queer story representation. The site provides easy and free access to finding the best shows with queer characters and stories in the genres fans want to see.
If you want to find all the Westerns made by queer show creators that also has openly queer actors, LezWatch.TV has you covered.
What makes this site different from all other TV recap/DB sites?
We provide a detailed actor, character, and show database with additional narrative to provide a guide to the quality of each show's queer representation. Additionally there is news, editorials and exclusive content. Authors have dug into the far corners of small screen history to find queer female and trans characters. The women of LezWatch.TV have consumed endless hours of shows, the good the bad and the "why?" They watch everything so visitors only have to watch the shows they will enjoy.
The LezWatch.TV Origin Story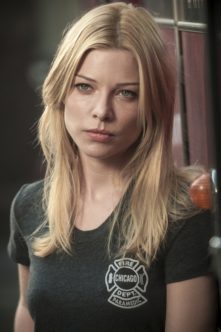 On September 23, 2014, when it was revealed that Leslie Shay was killed off on Chicago Fire we had had enough. We were tired of talking to ourselves about the consistent annihilation of queer female characters on TV.
And out of that moment we said there ought to be a way of documenting this…
a lightbulb went on and LezWatch.TV was born!