New Posts
Passage: The Sci-Fi Show You Didn't Know You Wanted
Sci-fi and paranormal lovers, rejoice! Representation Matters Productions and Tello Films brings us the next best series.
The Queerest Things I Watched Last Week – October 7, 2019
This is Us nails parenting a queer kid, Almost Family hooks me with the perfect queer ship recipe and after waiting for what felt like an eternity we finally saw the premiere of Batwoman!
Queer Beats – October 4, 2019
This week, we are thankful that so many of our favorite shows announced renewals and premiere dates! Also, everyone go support RED!
Growth of Representation
Understanding the impact of canceled shows to characters on-air demonstrates a less close relation than one might expect.
The Queerest Things I Watched Last Week – September 30, 2019
I write a bittersweet recap of the Orange is the New Black series finale and cover some quick queer moments in returning Fall shows.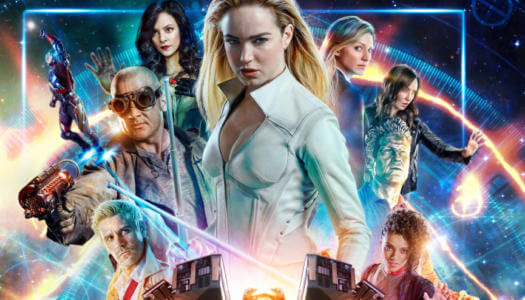 Legends of Tomorrow
A superhero team-up show and spin-off of of Arrow and The Flash starring everyone's favorite time-traveling bisexual, Sara Lance.