New Posts
Queer Beats – October 16, 2020
This week, our favorite casts celebrated Spirit Day and #Marina got dressed up to vote.
A Comedy Series To Make You Smile
"Sideways Smile" takes you on a madcap journey of self discovery, art theft, dildos, and brownies.
The Queerest Things I Watched Last Week – October 12, 2020
I haven't posted in a couple of weeks because I didn't have much to report, but last Friday The Haunting of Bly Manor on Netflix dropped and changed that.
Queer Beats – October 11, 2020
This week, Netflix made 2020 worse by cancelling Teenage Bounty Hunters and GLOW, but at least we still have Sarah Paulson.
2020 By The Numbers
It's starting to look like 2020 will be a bloodbath for cancelled shows.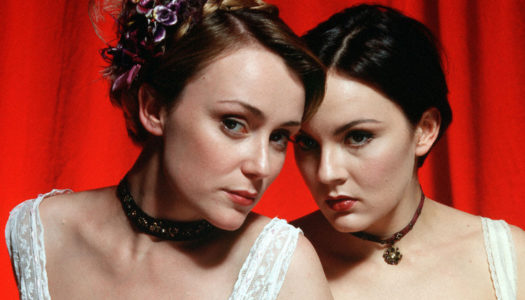 Tipping the Velvet
A coming of age mini series set in 1890s Victorian England with drag kings, lots of lesbian sex and dyke drama? Yes, please!