New Posts
Things We Love: Not Falling Down Stairs
Tumbling down a staircase is a TV trope commonly used in sitcoms and soap operas. But when they don't fall, it's memorable.
What's With The Late Cancels?
Where have all the shows on streamers gone? And why are we losing them before they air!?
From the LWTV Archives: Raw FM
This week, I'm going to take you on an epic 90s journey to look at the Australian TV show, Raw FM.
2022 Favorite Queer Things from the LezWatch.TV Staff
We're finding the good in a tumultuous year with Team LezWatch's list of 2022 Favorite Queer Things!
2023 Queer TV Predictions from Team LezWatchTV
It's the fifth annual LezWatchTV senior staff's New Year's Eve predictions! See how we did with 2022 and read our 2023 Queer TV Predictions.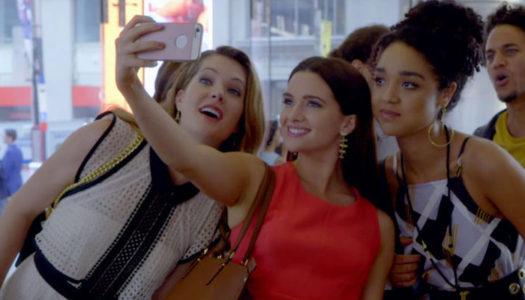 The Bold Type
A glimpse into the outrageous lives and loves of those responsible for a global women's magazine inspired by the life of "Cosmopolitan" editor in chief, Joanna Coles.