New Posts
Queer Beats – November 9, 2018
This week, Clexacon spreads the fan love, the Legends cast loves each other as much as we love them, and Wynonna Earp prepares for a PCA appearance.
ClexaCon London: 2018
A smaller, pop-up style con, the inaugural ClexaCon London event was positively brilliant. Distilling it into one article feels impossible, and yet I shall try.
The Queerest Things I Watched Last Week – November 5, 2018
Shay and Irene are not sustainable on The Deuce, Ava gets her own adventure with Nate on Legends of Tomorrow and Mel digs herself in deeper trouble with Niko on Charmed.
Queer Beats – November 2, 2018
This week, Ruby Rose continues to tease Batwoman, Kaitlyn Alexander released their new music video, and our beautiful fandom honors their favorite characters with creative Halloween costumes!
GLAAD: Where We Are on TV 2018
It's time again to look at the GLAAD report of TV. Where We Are on TV 2018.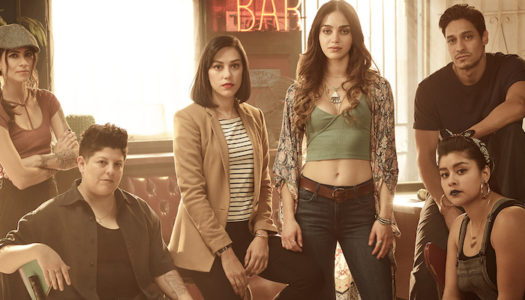 Vida
A series about two Mexican-American sisters written entirely by a group of Latina writers, half of whom are queer.