New Posts
Queer Beats – July 31, 2020
This week, Luimelia announced a partial goodbye, while Wynonna Earp and Wayhaught finally returned to us.
"We're going to be alright" – LGBTQ Characters on TV – ComicCon@Home 2020
Figuring out what's next means taking a long, hard, look at what's happened and understanding what's lacking.
New Comedy Series: Life is Easy
Life is anything but easy when you and your BFF swap bodies.
The Queerest Things I Watched Last Week – July 20, 2020
Imani shares a story from her past on The Chi and I let y'all know what Luna's been up to after binging Burden of Truth season 3.
Queer Beats – July 17, 2020
This week, Aisha Dee spoke up about off-screen diversity and we all start prepping for SDCC.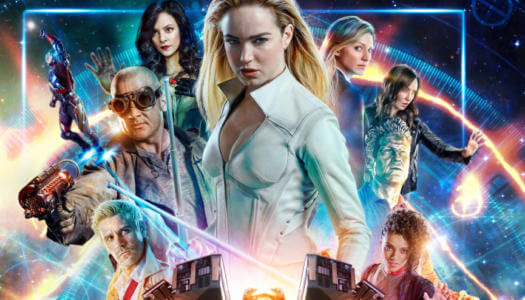 Legends of Tomorrow
A superhero team-up show and spin-off of of Arrow and The Flash starring everyone's favorite time-traveling bisexual, Sara Lance.