New Posts
Exclusive: Kaitlyn Krieg and Nicole Lee, Creators of Kait & Nic
They're everything and nothing like their fictionalized selves. Kaitlyn Krieg and Nicole Lee divulge the secrets of Kait & Nic.
The Queerest Things I Watched Last Week – August 13, 2018
It's The Bold Type season two finale episode and I'm ready to throw in the towel with Kadena. Also, Zoie Palmer makes an appearance on Wynonna Earp.
Coming Soon (UK Edition): Lesbian Land Owners, Witches, and Alex Kingston
What's coming soon in the UK for queer TV? Two shows staring queers, one with them attached, and of course, Alex Kingston.
Batwoman is Ruby Rose
The CW has picked the Arrow-verse's Batwoman, and it's Ruby Rose.
Tonight: The Bold Type Season Two Finale
It's off to Paris for the ladies of The Bold Type in their spectacular season two finale.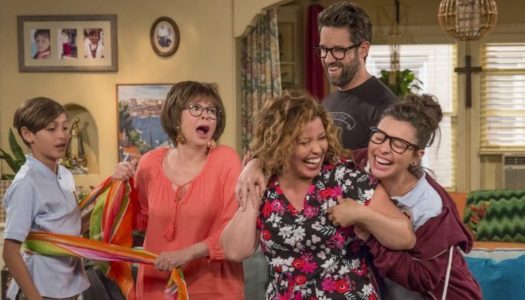 One Day at a Time
A divorced Cuban-American army vet struggles to raise her teenagers, a social warrior lesbian and an awkwardly too-cool jock, with the help of her OG Cubana mother. And Schneider.