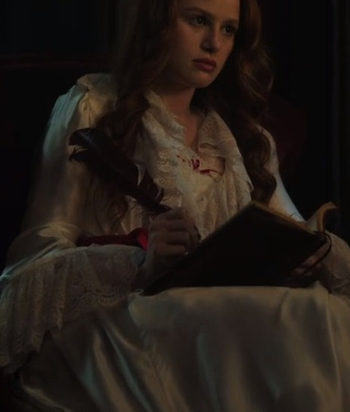 ---
Abigail is a Blossom ancestor that was burned at the stake by the townspeople of Riverdale after being accused of being a witch by Archiebald Andrews, Jedediah Jones, and Beatrice Cooper in an attempt to steal the palladium buried away in the mines.
In RiverVale (note the V), she was in love with Thomasina Topaz, and sought revenge following her death.
Technically Abigail was also Cheryl and Poppy, and transfers her soul into the dying Nana Blossom.
The second half of her story was told as a part of Rivervale, and may or may not be canon.
This page was last edited on June 4th, 2022.