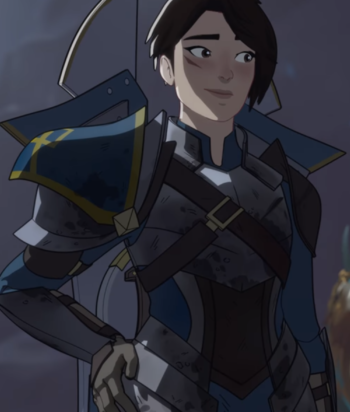 ---
Renowned for her iron will and ferocity in battle, Amaya is one of the highest-ranking Generals in the army of Katolis. She's both an immovable object and an unstoppable force: in a fight, she's more likely to use her shield like a battering ram. Nevertheless, she's fiercely protective of her nephews, Callum and Ezran. Amaya is often accompanied by Gren, her most trusted lieutenant and sign language interpreter.
There is no actor for this character as she is non-verbal.
This page was last edited on January 10th, 2023.