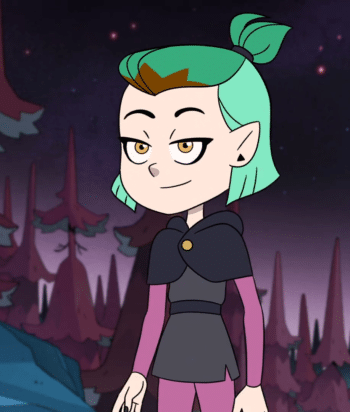 ---
Amity is described as bright and competitive. She attends magic school along with Willow, Gus, and Luz and is a part of the Abomination track. As the "Top Student" at Hexside, Amity is proud of her status as the best student in the entire school and goes as far as to use it as a bragging right. She looks down on other students who are not as successful as she is and teases them, as expressed greatly in her treatment of Willow in "I Was a Teenage Abomination". She does not take kindly to those who steal her spotlight and is somewhat the teacher's pet, seeing as how Principal Bump regards highly of her.
Amity has been confirmed as lesbian by the show runner in her Reddit AMA.
This page was last edited on March 2nd, 2022.