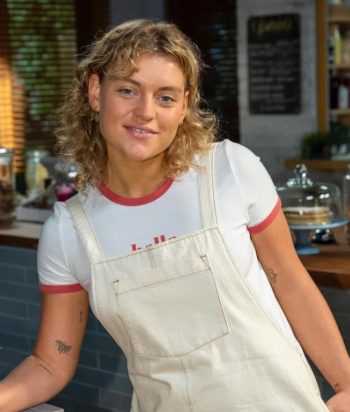 ---
Asher works at Harold's Cafe.
A Waterhole customer, who comments on the clothing brand that Nicolette Stone's daughter is wearing. After Nicolette leaves to change a nappy, her mother Jane Harris notices a rainbow patch on Asher's bag and asks if it means gay pride or if it is just a rainbow. She then explains that Nicolette is a lesbian and she is a teacher who is always learning from her students. Asher tells her that they are queer and non-binary. Jane later tells Nicolette that Asher is single and has a young son.
This page was last edited on April 29th, 2022.