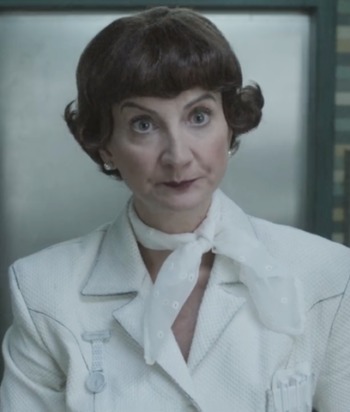 ---
The Head of Hospital Administration and Party Planning. She is held hostage by Count Olaf so he can take control of the hospital and use the intercom system as Mattathias Medicalschool, but is rescued by Violet Baudelaire. Babs has always hateed hospitals and they are the scariest places on Earth. She wanted to work for the post office, but everyone told her it was an unrealistic pipe dream.
At the end of the series, she found a new lover but said "she's in prison."

This page was last edited on August 19th, 2019.