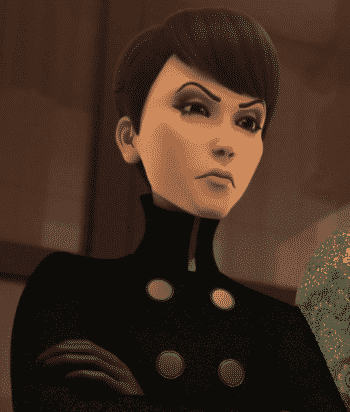 ---
Also known as Knightowl, she is a superhero in the United States, along with her partner/sidekick/daughter Sparrow.
As Knightowl she is serious, irritable, and straightforward. Saving others in danger is important to her, which makes her frustrated and stern towards anyone who doesn't take the task as seriously, jokes around, or disobeys orders. Preferring solid, perfect plans without a chance of failing, Knightowl doesn't like questionable or risky suggestions, having little faith in them if they're not based on strong evidence or reasoning. Sometimes, she is willing to put her stubbornness aside to try alternate options and work together with people she doesn't agree with.
She uses a voice modulator to sound male when in costume as Knightowl.
This page was last edited on February 10th, 2021.