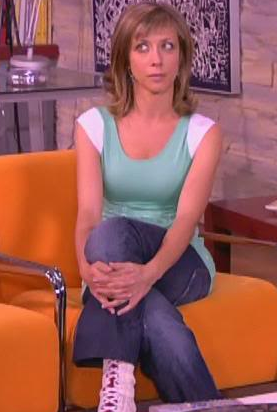 ---
Mauri's lesbian roommate and best friend. She moved in with Mauri after breaking-up with her girlfriend Inés, when Mauri was looking for a roommate after Fernando left.
She's a veterinarian, open, optimistic and sure of herself. She wanted to have a child and asked Mauri to be sperm donor. He wasn't supposed to get involved with raising the child, but finally he did and in a big way. For a while, she dated lesbian lawyer Rosa, but the relationship ended when she made Bea choose between her and Mauri after her son, Ezequiel, was born.
After Fernando returned, she moved to 2-B with her new friend Carmen. Later, she lived in 3-B with Belén and Ana, her new girlfriend.
This page was last edited on August 19th, 2019.