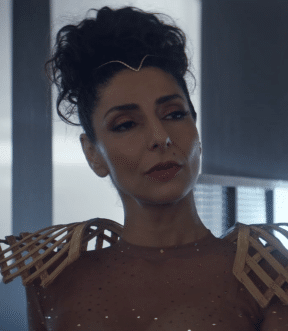 ---
A criminal businesswoman who was based on Freecloud in the late 24th century. Throughout the late 2380s and 2390s, Bjayzl became known for brutalizing former Borg drones, extracting their implants, and selling them on the black market. She was infiltrated the Fenris Rangers and seduced Seven of Nine in order to get the whereabouts of more Borg.
She was killed by Seven for all of the above.
This page was last edited on March 26th, 2020.