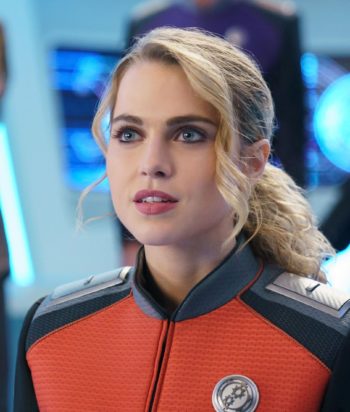 ---
A human ensign in the Planetary Union. She served aboard the USS Quimby until its destruction by the Kaylon in the Battle of Earth. After that, she joined the USS Orville as its navigator around the year 2421.
Charly is notable as one of the few biological individuals who can visualize space and geometry in four dimensions.
She was in love with her friend Amanda who died in the Kaylon attack on earth.
This page was last edited on August 15th, 2022.