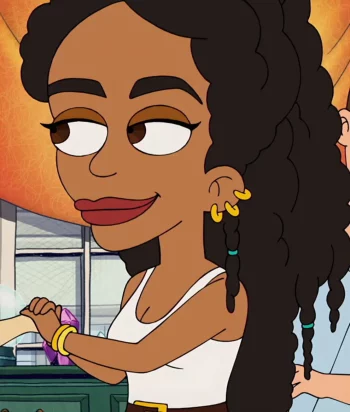 ---
Claudia is Sonya the Love Bug's client Becca's doula. While working with Becca, Claudia is able to see Sonya and the two of them start to talk to each other. Smitten with Claudia, Sonya takes her to The Department of Magical Thinking where they fall in love.
Sonya decides to break the Human Resources rule of never having a relationship with a human to be with Claudia. However, she soon realizes Claudia suffers from mental illness and being in a relationship with a Love Bug will not be good for her. Claudia makes sure she contacts her sister for help before she says goodbye.
This page was last edited on April 16th, 2022.