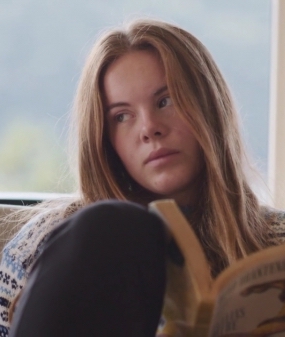 ---
Eva originally lived in Bergen, Norway, but she moved to Oslo in 7th grade, around the age of 12. Her mother and father are divorced, and Eva lives with her mother, while her father resides in Bergen. Eva lost contact with him when she moved, as he got remarried and his new wife was jealous of his old family.
Eva had been friends with Ingrid for a long time, and stated Ingrid was the only one who took care of her, despite the fact that she talked strangely because of her western Norwegian accent.
However, at the end of 10th grade, Jonas, Ingrid's boyfriend at the time, cheated on Ingrid with Eva, subsequently causing a conflict.
This page was last edited on August 25th, 2019.