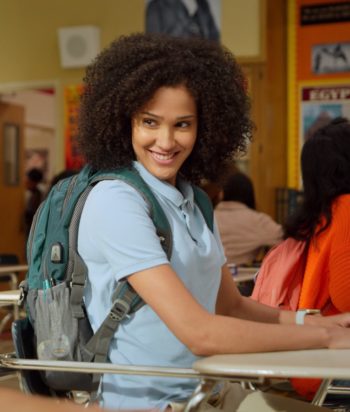 ---
Fabiola is Devi's best friend and a nervous, kind, caring, and intelligent teenage girl. She is skilled in robotics and has a passion for science. 
Fabiola dates Eve in seasons one and two. In season three Eve leaves town and they break up after unsuccessfully trying to have a long-distance relationship. Later in season three Fabiola briefly dates Anessa and then winds up with Addison who goes to a different school.
This page was last edited on September 6th, 2022.