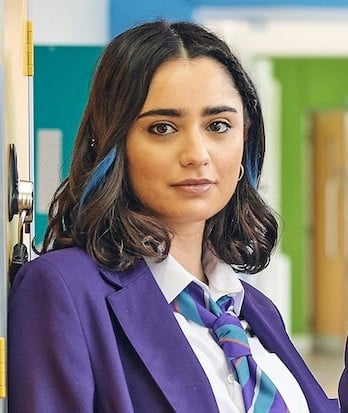 ---
Fizza is a fiercely intelligent, fist-in-the-air firebrand whose sarcastic humour and tough-girl attitude mask a vulnerable side. She describes herself as an activist and fights for what she believes in, arguing over female body hair and male expectations of women.
She is also deeply loyal to her best friend, Kayla, and is very accepting of her father, Asif, after he comes out. She also loves her younger sister Zara a lot and cares for her (now ex) boyfriend Gav Handley before finding out that he was behind the attack on her mother. In Series 5 she finds admiration for new teacher Asma Farooqi's political activism.
This page was last edited on August 12th, 2022.