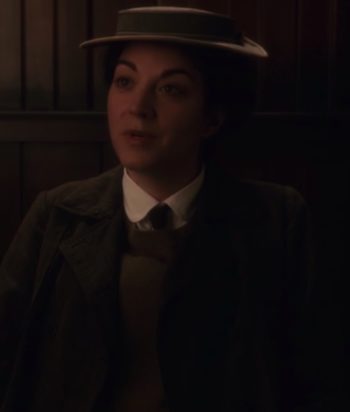 ---
A 'Virtue Girl' who was thrown out of England after she pitched a brick through a window at 10 Downing Street and hit a lawyer in the head (protesting for Suffrage). Now in Canada, she's got limited prospects so she's being forced to marry a man.
Instead, she and the other Girls rise up and kill the matron.
Flannery spends much of her interview flirting with Dr. Ogden, much to Murdoch's annoyance.
This page was last edited on February 4th, 2022.