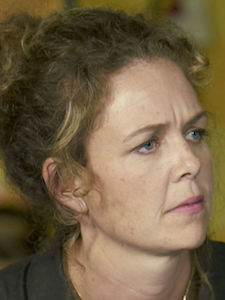 ---
A big-hearted, eccentric woman with no filter, people can find Frankie both off-putting and endearing all in one beat.
Blindly optimistic, she's the kind of real estate agent who will reveal the defects in a two million dollar treasure, while finding the glory in a rat-infested teardown. While Frankie, her ex-wife Giselle, and their baby Rhoda strive to maintain their cozy, peaceful little life, they're soon reminded that just because a pregnancy is over doesn't mean you're not affected by it anymore. Giselle has been putting all of her attention on their new daughter, leaving Frankie a hormonal wreck in need of some stability.
After Frankie and Giselle fall apart as a couple, things get even weirder.
This page was last edited on June 15th, 2021.