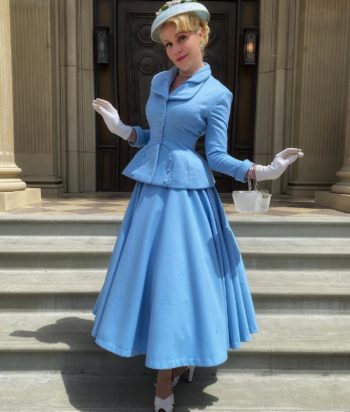 ---
Grace is portrayed as a kind, gentle person who genuinely cares about those around her. This is seen throughout the series; for example, when she repeatedly attempts to get Alma in the Garden Club, warns her of Rita's surprise visit, and continues to talk to Rita after the rest of the Garden Club Ladies have cast her out.
Grace is, however, similar to the other Garden Club Ladies in certain respects, namely in her love of gossip and underhanded remarks, though she is shown to be far less vicious than the rest of them.
Despite having a husband, Grace has been having an affair with Joan for an unspecified amount of time. They meet at the Sunset Palace Hotel every Tuesday and Friday, at precisely 1:30pm. The excuse Grace gives her husband during this time is unknown. Rita Castillo, the president of the Garden Club, knows of the affair, and uses this knowledge to keep both Grace and Joan in line.
This page was last edited on August 16th, 2022.