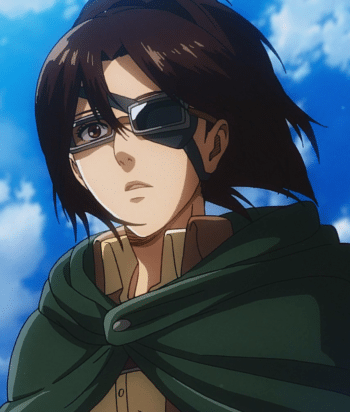 ---
The 14th and current Commander of the Scout Regiment. She is formerly a section commander in charge of the Fourth Squad, until the death of the 13th Commander – Erwin Smith – who named him as his successor shortly before. Hange conducts research on Titans to the point of being obsessed with them. As a result, Hange is deeply interested in Eren Jaeger and his ability to transform into a Titan.
The series creator directed the show to use he/him and she/her pronouns equally.
This page was last edited on September 16th, 2021.