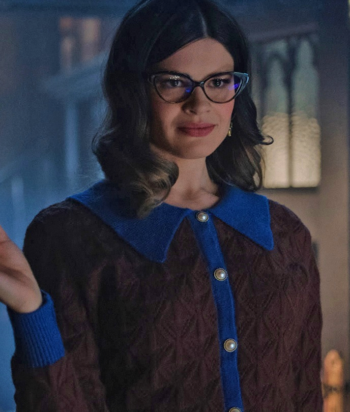 ---
A librarian in Greendale and Cheryl's long-rumored junior-high sweetheart. After tracking down Heather on social media, Cheryl gets in touch with her, much to Nana Rose's disapproval. Then, when Heather re-enters Cheryl's life, she does so with secret knowledge that may help Cheryl understand her emerging powers better.
After her parents died, Heather was raised by a powerful coven of witches in Greendale (where Sabrina takes place). She is a witch, and a librarian.
This page was last edited on May 23rd, 2022.