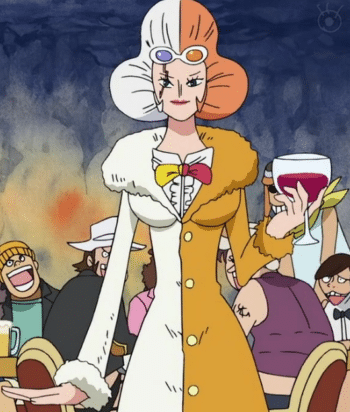 ---
A newkama and the deputy commander of the G Army in the Revolutionary Army who serves under Emporio Ivankov.
As a man, Inazuma is mostly serious, calm and level-headed, almost emotionless. He only shows emotions during critical moments, such as relief when he thought that Ivankov survived his battle against Magellan, and panic moments later when he realized that Ivankov had been defeated by Magellan.
As a woman, Inazuma is warm and cheerful, in sharp contrast with her male persona. Also, regardless of gender, Inazuma seems to lack the general flamboyant disposition of an okama unlike most of the others.
As either personality Inazuma is very loyal to Ivankov, and will usually do nothing until given an order.
This page was last edited on September 29th, 2021.