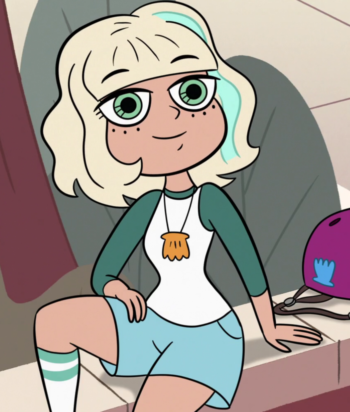 ---
A student at Echo Creek Academy. Marco has a crush on her at the start of the series, of which she is made aware in "Sleepover", and the two date for a while.
After they break up, she starts dating a French girl named Chloé.
This page was last edited on August 25th, 2019.