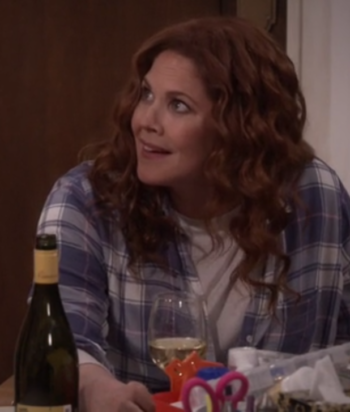 ---
Grace's 'screwed up' older sister. She used their Aunt May's urn for her stash of drugs and lives in a van. Janet was previously dating Frank, a married man.
Originally played by Geena Davis, she was recast as Mary McCormack for the rebooted series.
This page was last edited on August 4th, 2019.