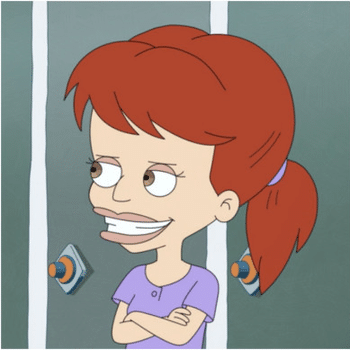 ---
A sarcastic and smart girl. Her father, Greg, is an unemployed stoner and her mother, Shannon, is secretly dating another woman. She gets her period for the first time on a school trip to the Statue of Liberty. Though Jessi has kissed Nick before, specifically in the first episode "Ejaculation", she later has many French kissing make-out sessions with Jay. Like Andrew, she is Jewish, as she has a Bat Mitzvah in "I Survived Jessi's Bat Mitzvah".
In season five, she determines she like girls and boys.
This page was last edited on March 19th, 2023.