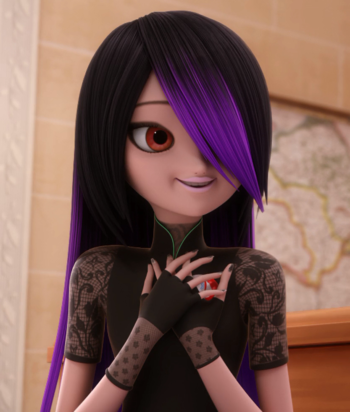 ---
A student in Miss Bustier's class at Collège Françoise Dupont. She is also the younger twin sister of Luka Couffaine.
After being locked in the bathroom by Sabrina Raincomprix (under the orders from Chloé Bourgeois) to prevent Juleka from participating in the class photo, she is akumatized by Hawk Moth and becomes Reflekta, a supervillain who turns people into copies of herself.
Eventually she becomes Purple Tigress, and helps Cat Noir and Ladybug.
This page was last edited on March 28th, 2023.