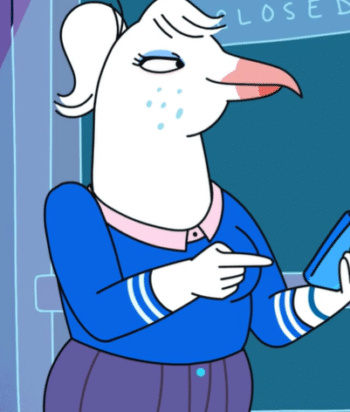 ---
A nurse working on the night shift at the hospital where Tuca's auntie is staying. She and Tuca hit it off from the start, and have a series of texts where they're unable to confirm what type of flirting is going on. At the end of episode 5, they kiss.
They continue dating through the next few episodes. Eventually Tuca dumps Kara because of her insenstive nature.
This page was last edited on August 16th, 2021.