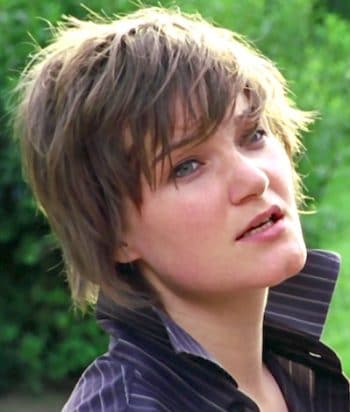 ---
The horse riding daughter of upper class family the Hammonds. Her Grand/father (one and the same) asks her mother "what's wrong with her? Why does she dress like that?" referring to her androgynous fashion. A lad is convinced he could turn her so asks her out (in front of his sniggering friends), but she rejects him and hits him in the balls.
Offscreen, she has a kiss with an unknown woman called Caroline.
This page was last edited on January 31st, 2020.