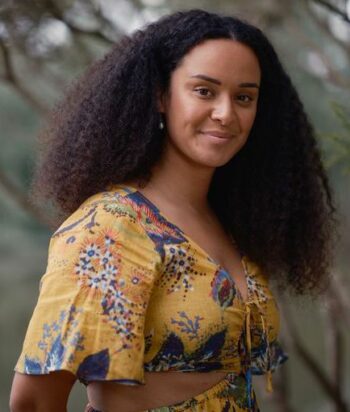 ---
Kiri is the only daughter of Barbara and Alan Durant, the latter of whom it is revealed is not her biological dad. She meets Nicolette Stone at a bush retreat at River Bend run by the Durants, and after a brief but passionate fling, tracks down Nicolette in Erinsborough, unbeknownst to her, on the same street where her biological father, Glen Donnelly, lives. Kiri however is appalled by Nicolette's morally grey past choices and sadly ends things.
When River Bend is shut down Kiri searches for a place to live, and takes up an offer on a share house on No 24 Ramsay Street. She hits it off straight away with owner of the house, before discovering that she is none other than Chloe Brennan – ex-fiancée of Nicolette, who lives across the street at No 32… and next door neighbour to Glen, at No 22.
This page was last edited on September 29th, 2022.