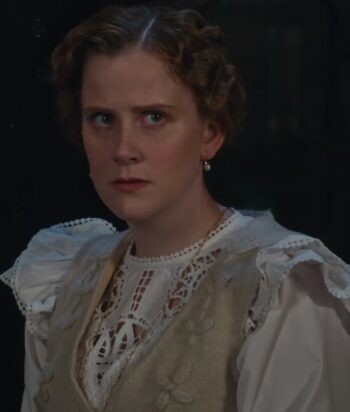 ---
Daughter to the warden and engaged to Leslie Garland (Julia Ogden's ex brother in law), she is secretly in love with an inmate, Jane, and together they plan Jane's release.
While the plan was just to run away, Lauren realizes if she kills her father, she can break off the engagement and run away with her sizeable inheritance.
Sadly, Dr. Ogden happens to be at her house when she kills her father, and Lauren is arrested along with those who conspired to pardon Jane.
When Leslie asks if their love was a lie, she replies "You repulse me."
This page was last edited on August 3rd, 2023.