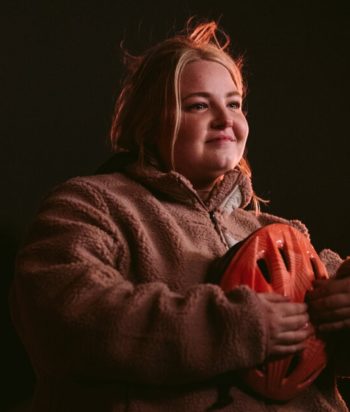 ---
Lilly is a kind-hearted girl, more timid than her best friend Astrid. The two girls often try to figure out what cool kids like as to try and fit in and no longer be social outcasts.
She has a low self estime but monster hunting gives her back some confidence in herself. She has two supportive mom and a noisy little sister.
After she admits there's no boy that would interest her, but there might be a girl instead, Astrid is super enthusiastic and offers to be her wingperson.
This page was last edited on March 20th, 2022.