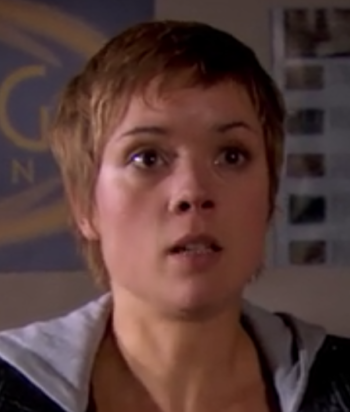 ---
Had a physical relationship with Freddie whilst living at the Oblong Foundation. She was thought to have gone missing – sparking Inspector Barnaby's investigation into the foundation but in fact she just left and didn't want to contact anyone.
Before leaving the foundation she went to Freddie's room and found all the money Freddie was hiding – she left when she realized Freddie had kept things from her. She came back moments after Freddie was murdered.
This page was last edited on January 31st, 2020.