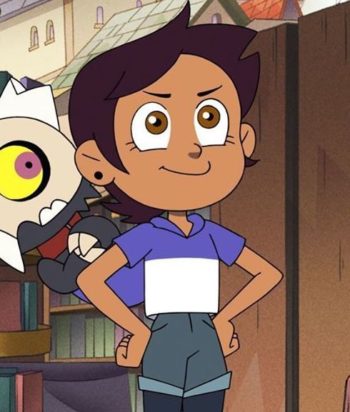 ---
Luz is a kind-hearted, outgoing, eccentric, and geeky young girl who is eager to find her place in the world and be accepted for who she feels she truly is. She's seen as quite an outcast on Earth, due to these eccentricities making her seem strange and difficult to engage with by her peers, school staff, and her own mother included.
Luz is determined to be who she wants to be regardless of the opposition she receives, even if said opposition has legitimate backing. Luz is proven to be extremely headstrong. Luz's excessive determination and refusal to show any form of conformity leads to her social life and school performance to stagnate. This is translated to the Boiling Isles, by way of her often disobeying Eda, and getting herself into trouble.
This page was last edited on March 2nd, 2022.