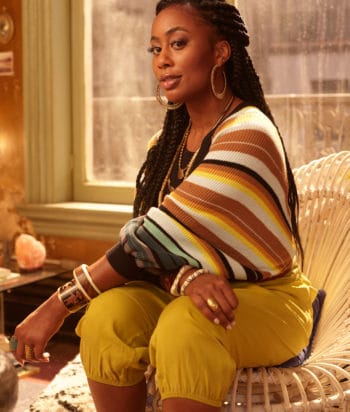 ---
Raised by a neglectful mother, Malika called child-protective-services on her own mother and was separated from her brother in the system. This turbulent upbringing gave her a deep and unwavering passion to help those who need it most.
Originally living in her car and working a low-paying job, Malika was found by Alice, who invited her to live at The Coterie as it was safe. However, Malika could only live there under the conditions that she finds a better-paying job in three months and leave if she failed to. Malika did just that and has remained at The Coterie ever since. She also became best friends with Alice.
Malika splits her time between working at a bar and working for DPN.
Recently she's embarked a new relationships with polyamory and, after Angelica sort of asks her out, broadening her views on her own sexuality.
This page was last edited on May 5th, 2023.