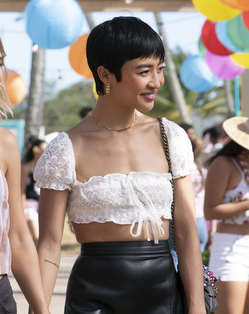 ---
She loves to party and go out with her friends. She leaves the big party and jumps into Lennon's car (which is really being driven by Allison). She drinks in the back and leaves stories on social media. They crash into someone on the road – Lennon. Margot freaks out and she and the group decide to not call the police and instead to take her body to a cave.
One year later, Margot reunites with her friends. They start getting warnings from someone who knows what they did last summer.
Margot figured out that Alison was pretending to be Lennon, after she completely ignored Margot for a year.
This page was last edited on January 9th, 2022.