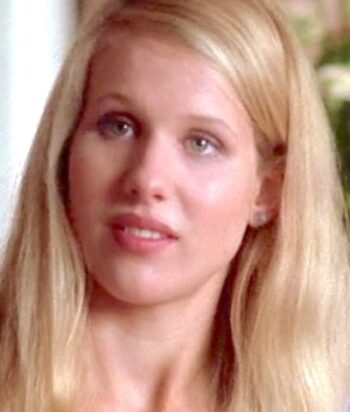 ---
A rich young lady whose father makes her a "landlord" to learn business and money. She never repairs the house she rents out, causing the renter to get sick and die. In the convoluted situation that spins from that, Melissa ends up blackmailing the local vets, who are framing the woman Melissa is trying to seduce, and the vets kill Melissa.
Oh and no, she didn't love Sally, the poor nurse was just another conquest for Melissa.
This page was last edited on February 12th, 2023.