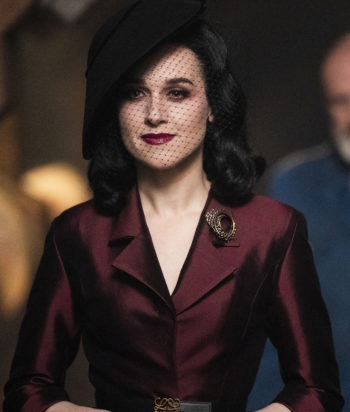 ---
When she was 18, Audrey was already a high-end escort. Private parties for the most powerful men and women in Chicago. They would go on for days, these parties, and they were all on Wilford's trains. She was Wilford's exclusively for years.
At some point, Wilford made Audrey cut her wrists and she fell unconscious, in a bathtub of water with Wilford in it. He later claimed he saved her, and used that as leverage to encourage her to be his escort on Snowpiercer. Seeing little hope elsewhere, Audrey took the chance.
Audrey spends most of her time playing every single side possible, to the limit that no one is really sure what side she's on or who she's with, other than herself. When she's taken by Wilford, she works with him, but once he's deposed, she ends up locked up for a while.
She and Bess become friendly during that time, and their friendship developers into something more. But can Audrey be trusted?
This page was last edited on March 22nd, 2022.