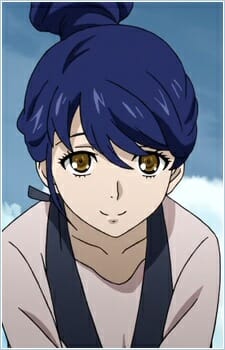 ---
One of the members of Mineral Miracle Muse, she later becomes Flamenco Sapphire, the third Flamenco Girl.
She is a high-school student with a reserved, yet carefree personality. Moe is attracted to Mari, and is also a native English speaker. She is 17 years old. While kidnapped by King Torture, she offers for him to take her and let Mari go free, getting her finger crushed in the process. After finding Mari in hiding, she learns that Mari ran away because of feelings of inferiority towards her. The two reconcile with a kiss and the Flamenco Girls become heroes again. Like Mizuki, she was also poisoned by Haiji.
This page was last edited on August 29th, 2019.