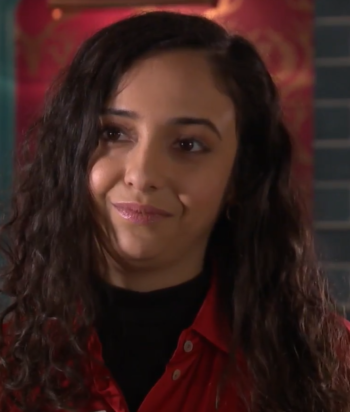 ---
Matchmaker Nadira arrived in Hollyoaks in March 2022, attending a Muslim matrimony event at The Dog in the Pond. Whilst there, she encountered childhood friend Shaq Qureshi, who was amazed by how different she looked. After learning that Shaq was having trouble romantically, she decided to help him find a wife. The deal was complicated when Nadira learned that Shaq had unfinished business with his ex-girlfriend Verity Hutchinson, but Shaq showed his dedication to Nadira's matchmaking.
She realises that she likes women after kissing Juliet and now says "I'll be known as the lesbian Muslim matchmaker".
This page was last edited on March 19th, 2023.