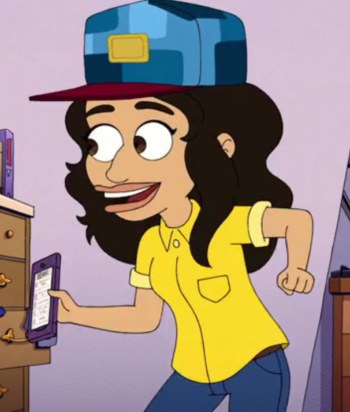 ---
In "Rutgers is for Lovers," Nadja has sex for the first time with her girlfriend, Danielle, who she planned on going to Rutgers University with. After getting accepted into UC Berkeley, she tried to hide her acceptance from her father to buy herself some time to think about her decision. Her sister Natalie tells their parents the good news during dinner, not knowing it was meant to stay a secret.
At prom, while accepting the Prom Queen win, Nadja's Love Bug Rochelle convinces her to go to Rutgers with her girlfriend, causing her to announce her decision to the whole prom. Danielle feels guilty about being the reason Nadja wants to decline her Berkeley acceptance (since she assumed they would break up over the summer) and the two argue leading Nadja to break up with her.
This page was last edited on April 16th, 2022.