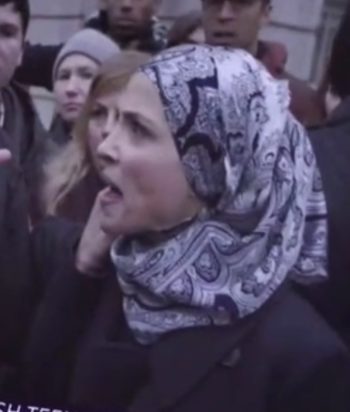 ---
A young politician, she has her hijab 'grabbed' by Jewish Zionists at a rally and later was raped at a Synagogue. She is hiding her sexual orientation, fearing it will cause her to lose her parents and her career, and was raped by her ex-husband.
While her parents embrace her after the trial, and her ex is found guilty, someone attempts to stone her as the episode ends.
This page was last edited on January 29th, 2022.