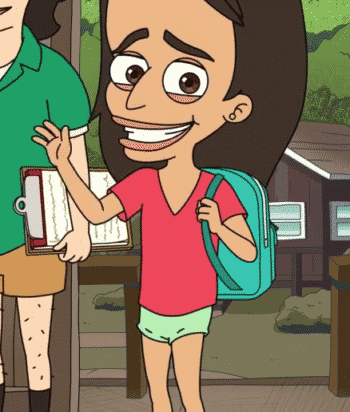 ---
Natalie is a nervous, yet occasionally outspoken transgender girl who has gone through trouble in the past discovering her true identity. She really does not like it when people are transphobic toward her. However, she isn't a stranger to it. She gets irritated when people bombard her with tons of stupid questions about her gender identity and she gets really annoyed when people make false assumptions about her.
One of the campers at Camp Mohegan Sun in season four, she becomes friends with Jessie and helps her survive summer camp.
This page was last edited on April 16th, 2022.