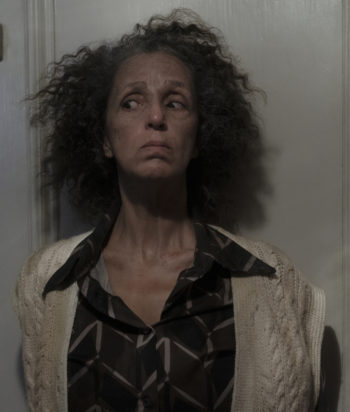 ---
Helen's lover, she wants to run away with Helen, but the times were against them. At some point after Helen dies, Nour takes the name Mrs. Eaves, and tries to protect the various women whom the baby attaches itself to, including Natasha.
Before Natasha can kill herself (and the baby), Mrs. Eaves takes the baby and jumps to the sea. All her life, she had tried her best to end the baby's cunningness and save the women he killed. Natasha jumps to the sea after Mrs. Eaves and saves the latter while the baby drowns.
Seyan Sarvan plays a younger Nour.
This page was last edited on July 18th, 2022.