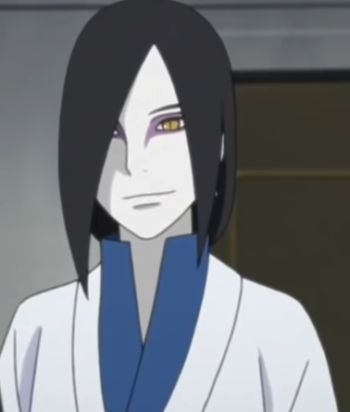 ---
One of Konohagakure's legendary Sannin. With a life-ambition to learn all of the world's secrets, Orochimaru seeks immortality so that he might live all of the lives necessary to accomplish his task. After being caught red-handed performing unethical experiments on his fellow citizens for the sake of this immortality, Orochimaru defected from Konoha rather than be persecuted for his ambitions, and for many years sought the village's destruction in order to take revenge and demonstrate what he had learned. After several apparent deaths in the pursuit of his goals, Orochimaru realises his approach is flawed through Kabuto Yakushi, his former associate, and begins monitoring the choices and actions of his former apprentice, Sasuke Uchiha.
Orochimaru has had many forms over his life: male, female, and everything in between.
This page was last edited on September 23rd, 2022.