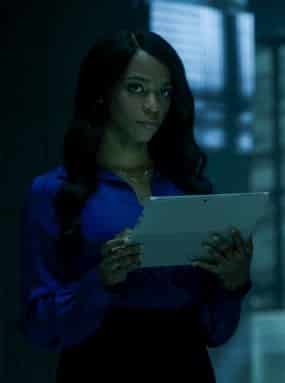 ---
An engineer at the Phoenix Foundation, the secret, privately funded, fourth arm of the U.S. intelligence network where MacGyver and his crew work. She's been chosen by Matty Webber, the director of the foundation, to provide critical assistance to MacGyver and his team.
Whether it be cracking cyphers to solve a case or lending a supportive ear when needed, Parker has their back.
This page was last edited on March 18th, 2021.