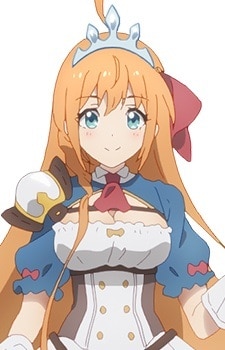 ---
AKA Eustiana von Astrea — Princess of Landsol.
Possessing a voracious appetite and boundless energy, Pecorine lives a seemingly carefree life from meal to meal. She is ever optimistic and is proactive in making friends, regardless of their attitude in return. Pecorine also loves to travel in search of exotic delicacies and pays respect to all life by not letting any food that is prepared go to waste.
One day after having an outdoor bath, Pecorine got tricked by a pair of robbers. They told Pecorine about the medicine that she needs to bring to them, but immediately after run away with her precious sword. Not seeing deception in their actions Pecorine followed them, but nearly collapsed from hunger and fatigue shortly afterwards. While wandering through the forest, she run into Kokkoro and Yuuki.
This page was last edited on July 29th, 2021.