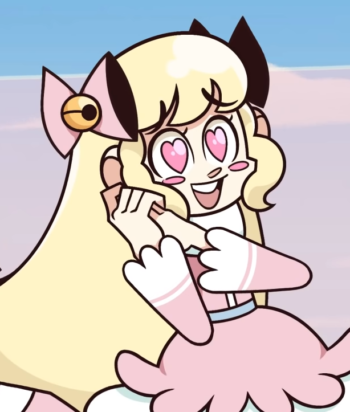 ---
Phoenica Fleecity XV, or "Feenie" for short, is the latest descendant of the Fleecity family and a best friend to Molly and Trixie.
Phoenica is book-smart, but other than that she is just "stupid". In fact, she is so ignorant and terminally stupid that she actually thinks the word "stupid" itself is a swear word.
If she is threatened, she will politely ask the aggressor to apologize.
This page was last edited on June 11th, 2022.